Our Team
Pracademics Inc was founded by Ms Hayley Holst and Dr Chelsea Leach. Ms Holst and Dr Leach have worked, studied and trained within the Human Service Sector for over 15 years and share a passion for applying evidence-based practice. Over this time, they often discussed the challenges of keeping up to date with evidence and translating this into service delivery, with limited time and resources for ongoing training and development. They identified a gap in the training and support provided to front-line workers and realised that a dedicated service was needed to provide practitioners with the latest evidence and research in an ongoing and accessible manner.
From this, Pracademics Inc was created to be a service dedicated to enabling both practitioners and researchers to become 'Pracademics'.
Our Directors
B Law (Hons), B Psychological Science (Hons), Doctorate Psycholgy (Forensic)
Dr Leach has a research background in both Law and Psychology and is an endorsed Forensic Psychologist. Her research interests include systematic responses to child sexual assault and she has published several articles in this area, as well as worked on several research projects for the Royal Commission into Institutional Responses to Child Sexual Abuse. Dr Leach's clinical experience includes working with young people in the child protection system, as well as adolescent sexual and violent offenders in both group and individual settings. Dr Leach also undertakes assessment and treatment with adult offenders, as well as victims of trauma and abuse. She has worked in both strategic and management roles within child protection, education, police and justice sectors and was integral to the state-wide implementation and evaluation of the police led Coordinated Response to Young People At Risk program. Dr Leach is passionate about the effective implementation of evidence-based research into the field of practice.
B Criminology, B Psych Science, Grad Cert Business (Philanthropic & Nonprofit Studies)
Ms Holst has worked in the Human Service sector in frontline service delivery, as well as leadership and management roles in the child protection, youth, police and community sectors in government and non-government environments. She has worked on collaborative projects targeted at providing early intervention and support to vulnerable families, as well as coordinated the delivery of youth programs in schools and within the Queensland Police Service. She has written and delivered training in a range of environments including childcare centres, schools, community organisations and government departments and developed specific training packages to meet the needs of the organisations she has worked in. In each of these roles, she has demonstrated a commitment to the development of evidence-based best practice. Ms Holst completed a Graduate Certificate in Business (Philanthropic and Nonprofit Studies) in 2016 and has experience in developing template policies, procedures and governance structures for the child protection context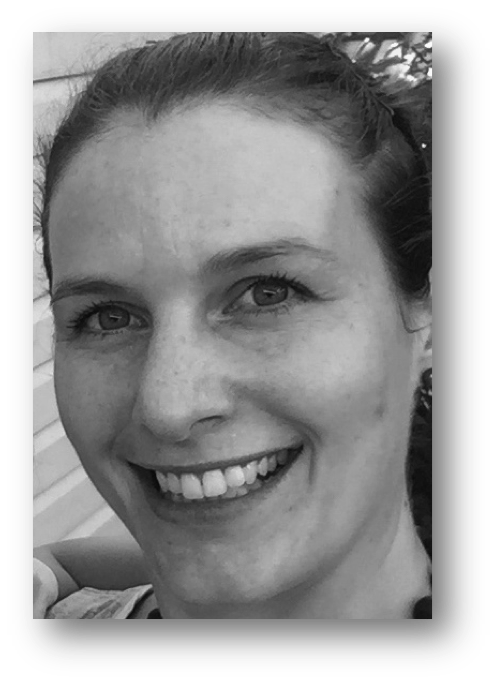 Francine Webster Events Manager
GDipEd(Pri), BBus(HRMan), CertTAA
Francine has experience as an events facilitator, program coordinator, and accounts assistant within organisations from the education, entertainment and rural health sectors. Francine enjoys contributing to business operations both at a strategic level, through direct service delivery as well as coordinating and contributing to end-to-end project functions such as concept development, finance, marketing, administration, delivery and reporting. She has a special interest in improving behind-the-scenes business support services and is integral to Pracademics Event coordination.
Meredith Falkiner Consultant
BA (Psych), PGDip Psych,
Candidate D Psych (Forensic)
Meredith is registered Psychologist and has researched and published in the area of mandatory reporting by teachers. Prior to returning to a career in Forensic Psychology, Meredith was a corporate researcher and strategist undertook research with populations throughout Asia and the Americas. Meredith has held significant leadership and management roles throughout her career that included the training of marketing and creative personnel in evidenced-based innovation. She wholeheartedly believes in skill and knowledge dissemination and acquisition through empirically-based training.
Chad is a Partner of Brisbane based law firm, where he specialises in commercial litigation and insolvency.
He has acted for a range of clients including financial institutions, private and ASX-listed companies, officers of companies, insolvency practitioners and individuals in a range of corporate, commercial and insolvency related disputes. His experience extends across a range of sectors.
Dr Venables is social worker and lecturer at the University of Queensland. Dr Venable's primary research area is child protection policy and practice. In practice, Dr Venables has worked across a variety of settings, including homelessness, disability, policing and child welfare. Dr Venables brings experience in research, teaching and practice to the Pracademics Board.
Dr Kate Deere - Secretary
Dr Deere is a lawyer with over 15 years experience working in government in legal and policy roles, primarily in the human services sector. She also has managed a number of projects and worked in senior management roles, and brings extensive experience in strategic planning and policy development to the board.
Ms Maguire is the Marketing Manager at a Brisbane headquartered legal technology company. A former lawyer, she worked in criminal and policy law at a State, Federal and international level before transitioning to marketing and communications. Her experience developing and implementing communication strategies, creating content and driving engagement are welcome additions to the Pracademics Board.